Fisiocrem Cannabis - 60ml
Out of stock
Price With Taxes
Brand: Fisiocrem
Product Code:

MM-FISCRCAN60

Out of stock
Fisiocrem Cannabis is a topical cream that, thanks to its comforting and moisturizing effect, gives the skin a feeling of well-being. Cannabidiol i.. See More
Fisiocrem Cannabis is a topical cream that, thanks to its comforting and moisturizing effect, gives the skin a feeling of well-being.
Cannabidiol is a phytocannabinoid extracted from hemp oil, with no psychoactive or narcotic effect, which acts on the body's endoccannabinoid system, formed by neurotransmitters and receptors that regulate processes such as the transmission of nerve signals associated with pain.
In addition, it also contains Arnica and hypericum, which are active vegetables that, in synergy with cannabidiol, provide greater relief. In addition, Fisiocrem Cannabis contains vanilla extract that activates the skin's microcirculation, increasing the effect of active ingredients and providing a soothing, comforting effect.
​
Endocannabinoid system
It is a neurotransmission system in different areas and tissues in our body, which participates in pain modulation. Cannabinoids are a set of three molecules that interact with the endocannabinoid system. 3 types are distinguished:
Cannabidiol (CBD)
Cannabidiol (CBD) is one of the main phytocannabinoids that are extracted from the Cannabis plant.
Being a cannabinoid with no psychoactive effect and due to its structure similar to the endocannabinoids synthesized by our body, it can interact with the endocannabinoid system modulating some of its actions.
​
Dosage:
Apply with a light massage to facilitate its absorption. Apply two to three times a day.
Benefits of Fisiocrem Cannabis
It has a heat effect.

Anti-inflammatory and analgesic action.

Vanilla aroma.

Soothes muscle pain.

How to use?
Apply in the indicated area with a light massage to facilitate its absorption.

Apply two to three times a day
Composition:
Aqua, helianthus annuus seed oil, pentylene glycol, arnica montana ower extract, glyceryl stearate, PEG-100 stearate, menthol, caprylyl glycol, vanillyl butyl ether, cannabidiol, carbomer, hypericum perforatum flower extract, acrylates/C10-30 alkyl acrylate crosspolymer , sodium hydroxide, n-butyl alcohol, vanillyl alcohol, vanillin.
Warnings:
Avoid contact with eyes with the Fisiocrem Cannabis.

Wash your hands thoroughly after applying the product.

In case of contact with eyes, rinse with plenty of water.

Contains menthol, do not apply to children under 3 years.

Do not apply to the face, wounds, irritated or sensitive skin.

If irritation occurs, discontinue the application immediately.

EXTERNAL USE.
Cold effect - SOLUGEL vs. Heat effect - CANNABIX
​

​
Additional information
What can I know about cannabidiol oil (CBD)
Cannabidiol oil, also known as CBD oil, is a substance obtained from the Cannabis sativa plant, known as marijuana, capable of relieving anxiety symptoms, helping in the treatment of insomnia and having benefits in the treatment of epilepsy.
Unlike other cannabis-based medicines, cannabidiol oil does not contain THC, the substance in cannabis being responsible for psychotropic effects, such as loss of consciousness and distortions in time and space, for example. Therefore, cannabidiol oil is more likely to be used in clinical practice.
However, more studies are still needed to clarify the benefits of CBD oil in each problem, as well as the most indicated concentration.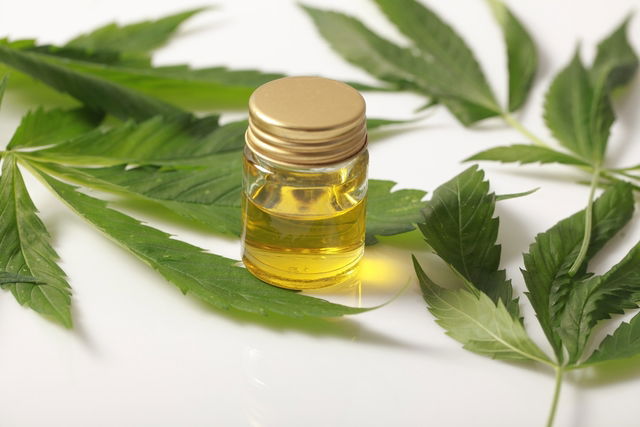 Possible health benefits
Due to the way CBD oil works in the body, its use can bring some health benefits and even be considered in the treatment of some diseases:
Epilepsy: Some studies have shown that cannabidiol oil can reduce the frequency of seizures due to the interaction of this substance with CB1-type receptors in the brain, as well as other non-specific receptors for cannabidiol;
Post-traumatic stress: a study carried out with people diagnosed with post-traumatic stress found that the use of cannabidiol caused an improvement in anxiety symptoms and cognitive impairment, compared to the placebo-treated group, in which worsening was observed of symptoms;
Insomnia: By acting on neuronal regulation and the release of neurotransmitters, cannabidiol oil may promote relaxation and thus help in the treatment of insomnia. It was further observed in a case study that the use of 25 mg of cannabidiol oil was able to improve sleep quality;
Inflammation: a study carried out with rats indicated that cannabidiol was effective in relieving inflammation-related pain, as it seems to interact with receptors related to the sensation of pain.
Check out the benefits of cannabidiol in the following video:
How Cannabidiol Oil Works
The action of cannabidiol oil is mainly due to its activity on two receptors present in the body, known as CB1 and CB2. CB1 is located in the brain and is related to the regulation of neurotransmitter release and neuronal activity, while CB2 is present in lymphoid organs, which is responsible for inflammatory and infectious responses.
By acting on the CB1 receptor, cannabidiol is able to prevent excessive neuronal activity, helping to relax and reduce symptoms associated with anxiety, as well as regulating pain perception, memory, coordination and cognitive ability. By acting on the CB2 receptor, cannabidiol helps in the process of releasing cytokines by cells of the immune system, which helps to reduce pain and inflammation.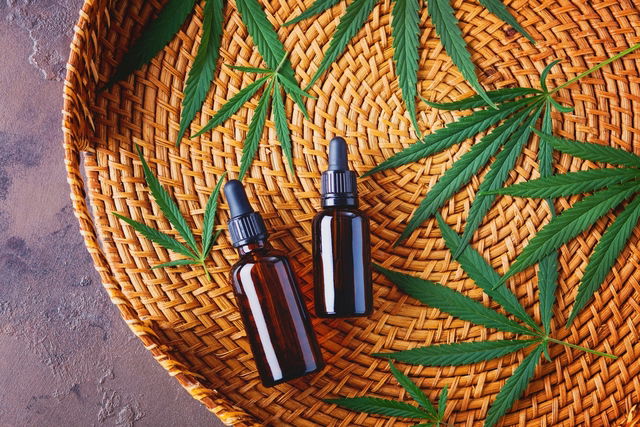 Cannabidiol, popularly known as CBD, is a substance extracted from the Cannabis plant, which acts on the central nervous system, and has therapeutic potential for the treatment of psychiatric or neurodegenerative diseases, such as multiple sclerosis, schizophrenia, Parkinson's disease, epilepsy or anxiety , for example.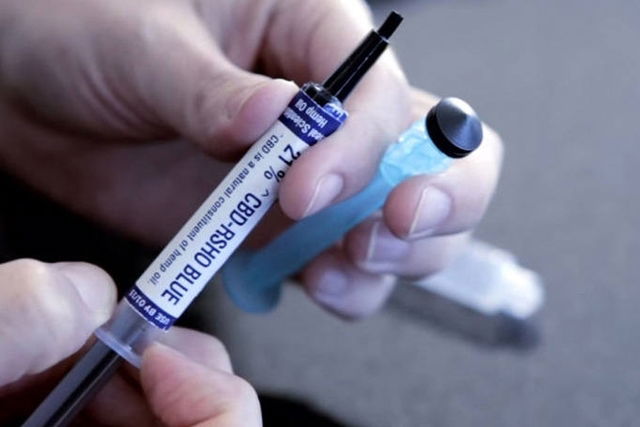 What is cannabidiol used for?
Cannabidiol-based drugs are primarily intended for the treatment of muscle spasms related to multiple sclerosis. However, there are other products with cannabidiol, marketed in other countries, and are indicated for the treatment of epilepsy, Parkinson's or Alzheimer's disease, as well as analgesics in terminal cancer patients, for example.
In addition, cannabidiol has also been showing other benefits and pharmacological properties, such as analgesic and immunosuppressive action, action in the treatment of stroke, diabetes, nausea, neoplasms and effects on anxiety, sleep and movement disorders, which makes it a substance with great therapeutic potential.
Possible side effects
The reported side effects do not only concern cannabidiol (CBD), but mainly tetrahydrocannabinol (THC), another substance taken from Cannabis, which is normally added to cannabidiol medications, but which has psychoactive effects, more likely to cause side effects.
Thus, cannabidiol drugs that also contain THC can cause side effects such as: dizziness, appetite changes, depression, disorientation, dissociation, euphoric mood, amnesia, balance and attention disorders, poor coordination of speech muscles, taste changes, lack of energy, memory impairment, drowsiness, blurred vision, vertigo, constipation, diarrhea, burning, ulceration, pain and dry mouth, nausea and vomiting.
Some studies have found that the side effects of cannabidiol oil are related to the misuse of the product, especially without having been indicated by a doctor or in increased concentrations, verified tiredness and excessive sleep, diarrhea, changes in appetite and weight, irritability, diarrhea, vomiting and breathing problems. In addition, it has been found that doses in children above 200 mg of cannabidiol can worsen anxiety-related symptoms, in addition to promoting increased heart rates and mood swings.
It was also verified that cannabidiol can interfere with the activity of an enzyme produced by the liver, cytochrome P450, which, among other functions, is responsible for the deactivation of some drugs and toxins. In this way, CBD may interact with the effect of some medications, as well as decrease the liver's ability to break down and eliminate toxins, which can increase the risk of liver toxicity.
In addition, the use of cannabidiol oil is not indicated for pregnant women, who are planning pregnancy or who are breastfeeding, because it has been verified that CBD can be found in breast milk, in addition to being able to be transmitted. to the fetus during pregnancy.