Gift Box WaterWipes
Out of stock
Price With Taxes
Brand: WaterWipes
Product Code:

MM-GBWW

Out of stock
WaterWipes Gift Box, with 6 wipe packs and a Doudou. Contains: 2 packs of 28 wipes 4 packs of 60 wipes 1 Doudou Wipes Dimensions: 16.. See More
WaterWipes Gift Box, with 6 wipe packs and a Doudou.
Contains:
2 packs of 28 wipes

4 packs of 60 wipes

1 Doudou
Wipes Dimensions: 16.2x18.5cm
What is the advantage of using doudous?
From 12 months onwards, the pediatrician recognizes that doudous can be useful and beneficial for children. "They can serve as a transition object for bedtime. They help to regulate the kids, to schedule rest", highlights Hugo Rodrigues, as the little ones begin to relate the use of that object to bedtime.
Also from an emotional point of view, the specialist says that this type of adornment can "make sense", and become a support for children during their psychological development, who resort to them in moments of joy or sadness.
When is it appropriate for the baby to start sleeping with the doudou?
From 12 months. Why?
They are loving, cuddly and result in incredible photos with our babies. But the doudous, the name given to the soft dolls, which resemble a diaper, that parents are in the habit of giving to newborns from an early age, often still in the maternity ward, are only recommended from 12 months of age. And contrary to popular belief, they do not offer any benefit or comfort to babies at such a young age. For pediatrician Hugo Rodrigues, "During the baby's sleep, there should not be any kind of objects on the bed, be they doudous, pillows, other dolls. Babies up to 6 months (although Hugo Rodrigues is the first to recognize that there is a difficulty in establishing barriers defined in relation to age) "they do not defend themselves, they do not have this reflex, they represent an increased risk of asphyxia.", which can cause serious complications.
Hugo Rodrigues is a pediatrician, responsible for the Pediatria para Todos platform, and has recently released a book with the same name. (https://magg.sapo.pt/)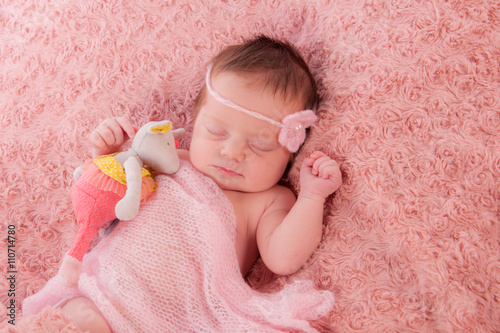 Conclusion: it is not recommended to use doudous until 12 months of age, while the baby is sleeping!